How much Diamond and Wasafi artists made in 2018 on Youtube Videos Only!
Today we are covering how much Diamond and his Wasafi artists crew made on youtube alone in the year 2018.
Among the Topmost viewed videos in Tanzania, all the Top 10 were from Wasafi group.
The total views are whooping 130Million views and this is as per end of 31st Dec 2018
Am sure today is over 131Million views
Considering youtube RPM is around $1 for 1000 views and on the high end $3 considering they get worldwide views hence lets work with $2 RPM
From 130Million views that's whooping (130,000,000/1000)*$2=$260,000 which is equivalent to ksh.26M wow! considering the $1 =100/=
Youtube is very profitable and its the next big thing
Below is a screenshot of the views per video in the Top 10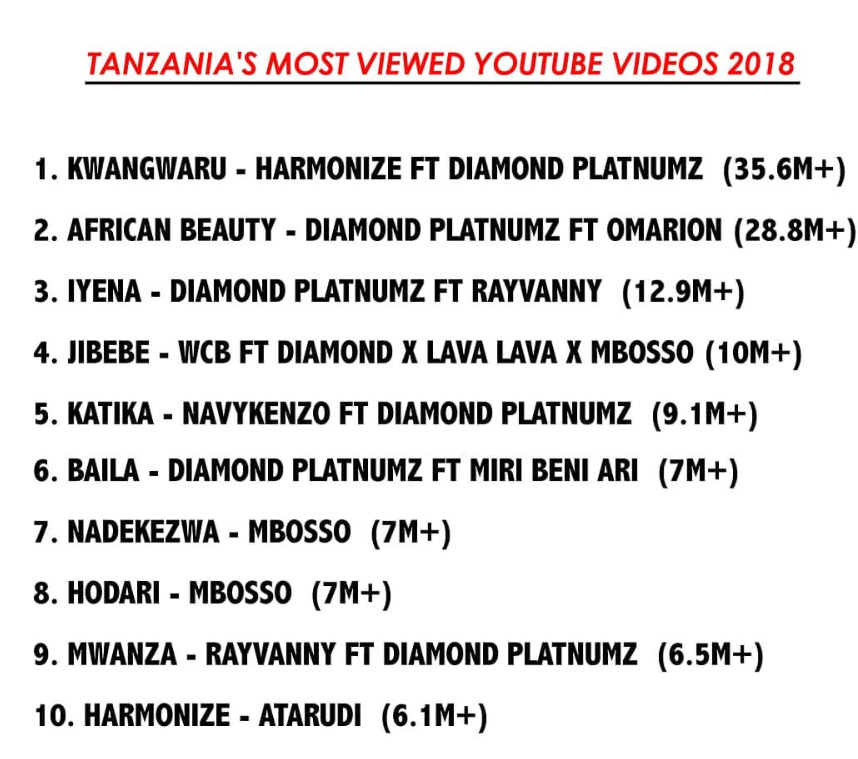 Please try Youtube this year and see magic!